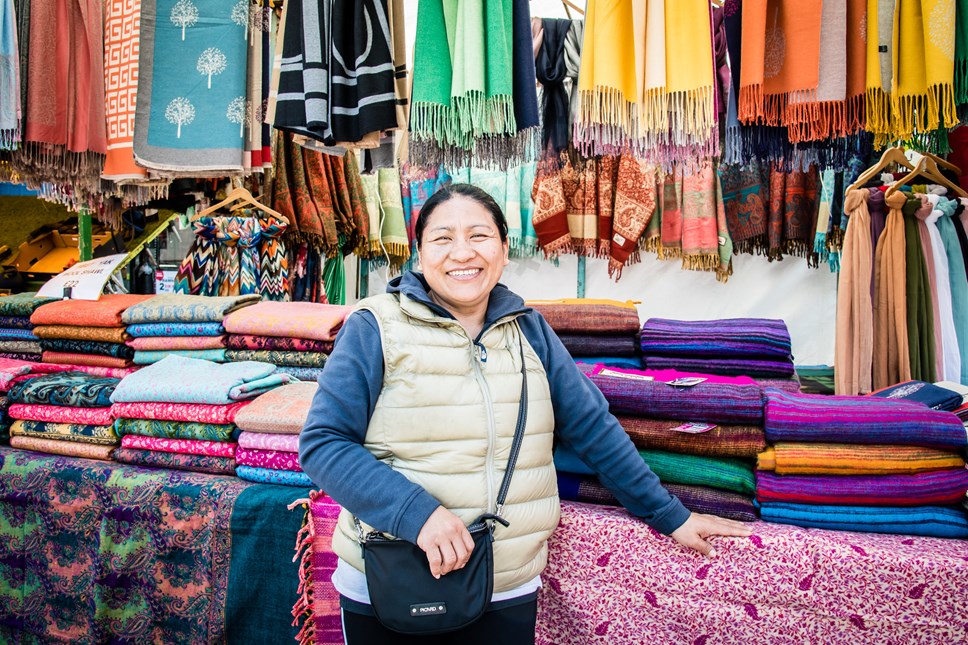 Cast your vote for Islington's Market Trader of the Year
Islington Council is asking shoppers to nominate their favourite stall holders for this year's Market Trader of the Year competition.
Islington's markets are full of independent traders providing a wide range of affordable products. These spaces help bring people in the local community together and are also very popular with tourists and visitors.
The Market Trader of the Year awards give people a chance to celebrate their favourite local businesses and nominate a trader who goes the extra mile for their customers.
There are two categories: 'Trader of the year' and 'Street food trader of the year'. The winning traders will receive £250 off their stall rent.
Voters can email a nomination to lovemarkets@islington.gov.uk with the name of the trader and the market they operate in, as well as the reason why they should win.
Cllr Santiago Bell-Bradford, Executive Member for Inclusive Economy and Jobs, said: "We want Islington's economy to be inclusive and locally-rooted. Our markets are such an important part of that – giving small businesses access to some of the borough's busiest areas.
"Market Trader of the Year shines a light on the fantastic, affordable and good quality options available in the borough. If you know a trader who has the best produce, provides the best service or makes your favourite weekday lunch – make sure you nominate them for an award.
"Let's celebrate our markets and the wonderful people who make them special!"
The Market Trader of the Year competition is open to traders directly licensed by Islington Council. For example, traders at Camden Passage, Chapel Market, Exmouth Market and Whitecross Street – as well as street traders found across the borough. Look out for the Islington Council stall card.
The competition closes at midnight on Sunday 26 November and the winners will be announced at the council's festive event at Chapel Market on Saturday 2 December.