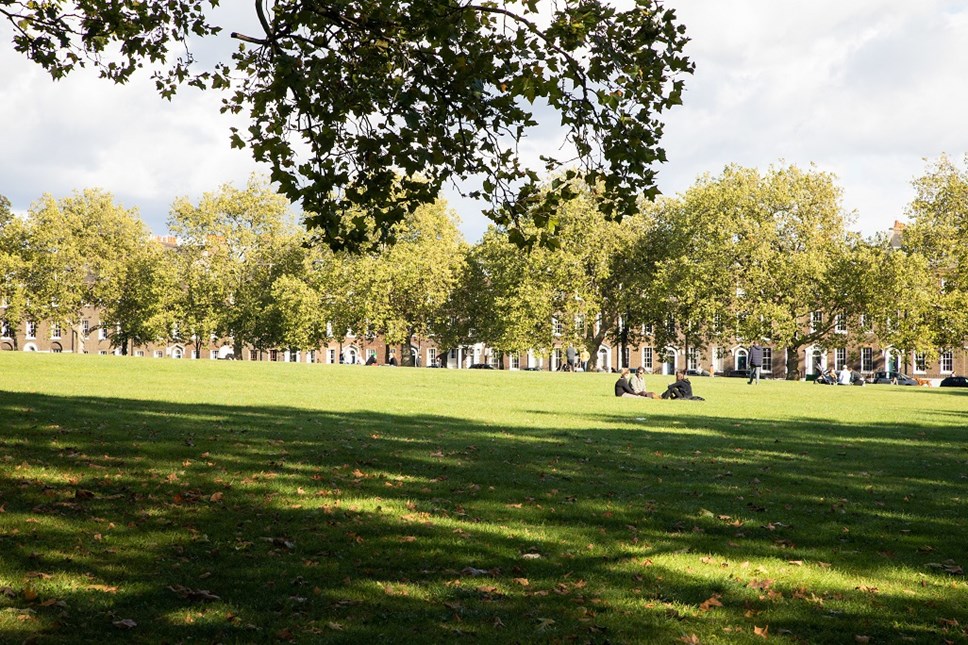 Council plans to make barbecue ban in parks permanent to help create cleaner, greener, healthier borough
Islington Council has today announced plans to make its temporary ban on coal and wood barbecues in parks permanent, as it works to create a cleaner, greener, healthier borough for all.
Barbecues have not been allowed in Islington's parks since March 2020, when the council put a temporary ban in place to discourage gatherings during the Covid-19 pandemic. The council has now reviewed its policy in the context of the climate emergency and increasing pressure on council finances.
The decision to make the ban permanent is proposed because of increased litter, cost and damage to Islington's parks from barbecues, and in part because bans in other London boroughs would leave Islington as one of the only boroughs to allow barbecues in parks.
Lifting the current ban on barbecues would undermine the council's broader efforts to improve air quality and achieve the targets set by central Government and the World Health Organisation (WHO). By allowing the burning of fossil fuel, lifting the current ban would also undermine Islington's continuing efforts to address the climate emergency.
Islington's parks and green spaces offer a lifeline for local people, especially those that do not have their own private outdoor space. The council wants local people to be able to enjoy using parks, including socially. That's why the council is trialling a new electric hotplate– a more environmentally-friendly, safer alternative to barbecues – at Paradise Park. The hotplate can be booked via an app, and if the trial is successful, the council will consider introducing electric hotplates to other parks and open spaces.
Cllr Rowena Champion, Islington Council's Executive Member for Environment, Air Quality, and Transport, said: "We're determined to create a cleaner, greener, healthier borough for all, and reducing air pollution – which stunts children's lungs and causes thousands of excess deaths in London every year – is key to achieving this.
"We've thought very carefully about our barbecue policy, and it's clear that the use of solid fuel barbecues in our parks and open spaces would undermine our efforts to tackle the climate emergency and improve air quality.
"Also, although many people barbecued responsibly, our parks have seen increased litter, cost and damage because of barbecues, and our parks face increased pressure because of barbecue bans elsewhere in London.
"We know that many of our residents will still want to meet in in our parks for picnics and shared meals, and we welcome this very much. We're trialling a new, more environmentally-friendly electric hotplate, and we're looking forward to seeing the benefits this brings."
The proposed ban would apply to coal and wood barbecues in Islington's parks. Gas barbecues are already banned for safety reasons.
The decision to not allow barbecues in parks and open spaces is subject to approval by the council's Executive Committee during their meeting on Thursday, 9 February. Further information on the proposal, and the reasons behind it, can be found on the council's website.