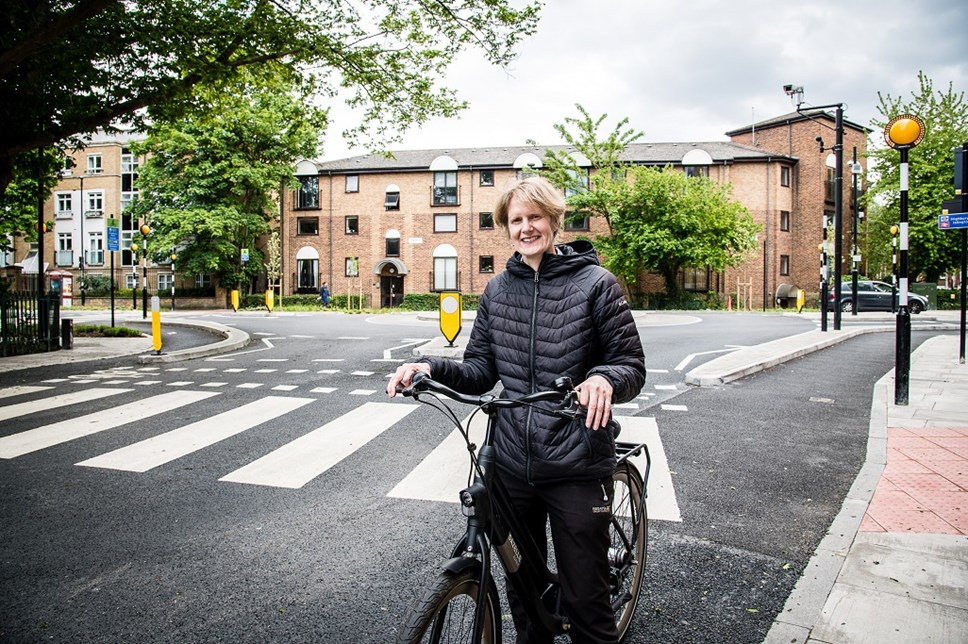 Council to introduce network of dockless bike parking spaces
Islington Council is set to introduce a network of new dockless bike parking spaces, to help ensure that the borough's pavements are more welcoming and easier to use.
As part of its efforts to create a greener, healthier future, the council is determined to make it easier for local people to access environmentally-friendly transport, which is why it works proactively with dockless bike hire companies – including Lime, HumanForest, and Tier.
Last year, nearly one-and-a-half million trips were taken on dockless bikes in the borough, and it's anticipated that this figure will be significantly higher in 2023.
While this brings huge benefits in terms of offering an eco-friendly, active way to travel, in a small number of cases bikes have been parked in a way that obstructs roads or pavements. This causes accessibility issues for local people using Islington's pavements and roads, especially elderly and disabled people.
To help overcome this, and to ensure that Islington's streets are easy for everyone to use, the council is set to introduce a network of designated dockless bike parking spaces across the borough. The spaces give dockless bike users a safe, convenient place to park their bikes, so that they're not obstructing roads or pavements. They will replace car parking spaces, and each space will offer room to hold up to 10 bikes.
Plans are in place to introduce 50 spaces by the summer 2024, prioritising stations, shopping centres, and other busy areas, with a view to expanding on this in the future. In the meantime, the council has today launched a public consultation on the introduction of 21 "pilot" spaces in 19 locations. Depending on feedback received during the consultation regarding the location of these spaces, a number of them will be introduced in October 2023.
Cllr Rowena Champion, Islington Council's Executive Member for Environment, Air Quality, and Transport, said: "Dockless hire bikes bring so many benefits, offering an easy, quick, and environmentally-friendly way to travel around the borough.
"As we strive to create a greener, healthier future for all, it's so important that we ensure that everyone can use our streets and pavements. Poor dockless bike parking can make it really difficult for local people, especially disabled people, to use pavements, and can put them in the dangerous position of having to move into the road or cycle lanes to avoid them.
"By introducing a network of parking spaces for dockless bikes, we can help create streets that everyone can enjoy using."
As well as working with dockless bike hire companies, the council runs numerous programmes to help local people of all ages to safely enjoy the health and wellbeing benefits of cycling. These include: