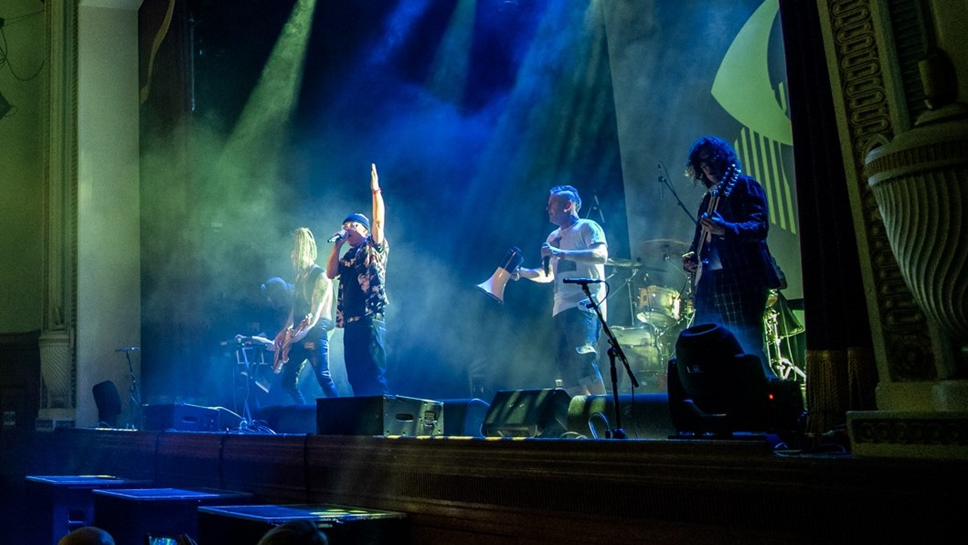 Extra help for Islington pubs and music, comedy, theatre and dance venues affected by Covid-19 restrictions
Islington Council is today (Tuesday, 25 May) launching extra financial help for pubs and music, comedy, theatre and dance venues hit by Covid-19 restrictions.
Islington is famous for excellent pubs and live venues that attract people from across London and beyond, and support many jobs and local businesses. Although doors are safely reopening at pubs and venues, many businesses are not yet able to return to normal.
Today Islington Council is launching a scheme to bring extra targeted support to cultural venues. One-off grants of £15,000 or £30,000 will help performance venues and independent pubs that are still affected by local and national Covid-19 restrictions.
People who run a small or medium enterprise pub, or a venue that hosts live music, comedy, theatre and dance activities, can find out more on the council website. Eligible businesses must have ongoing fixed premises costs, and meet other criteria.
Cllr Asima Shaikh, Islington Council's Executive Member for Inclusive Economy and Jobs, said: "We're determined to make Islington fairer, and create jobs and opportunities for local people and a thriving local economy that works for all.
"With all of the hardships that our local economy has faced over the last 16 months, I'm delighted that more businesses have been able to safely welcome customers back in recent days.
"However we know some businesses in Islington - like our pubs and small venues for music, theatre and comedy - have been especially hit hard by the pandemic, and still can't return to normal for some time.
"These brilliant and unique businesses are a huge part of Islington, and support many jobs and businesses across our borough. They are a big part of why people come to visit Islington and spend money in our evening economy. They are hubs for local communities, and reflect the very best of our diverse cultural identities.
"Today we're launching targeted funding to help these small venues. If you think you might be eligible, please get in touch."
The new cultural venues support programme is being delivered by Islington Council, using funding from Government.
The council has been administering the Additional Restrictions Grant as direct grant aid to businesses since December 2020. So far the council has supported nearly 700 businesses to access nearly 1,000 grants totalling over £4 million.
The main Additional Restrictions Grant scheme remains open, so if you haven't already received funding from it already, you will still be able to access funding from this scheme.
Following an update of the government guidance for the scheme, businesses who started trading after 4 November 2020, but before 12 April 2021 will now be eligible for the Additional Restrictions Grant.
The council is also running targeted support schemes for affordable workspace operators, childcare providers and market traders. See Notes to Editors for more details.
NOTES TO EDITORS
Affordable Workspace Operators
Islington recognises that over the last 12 months affordable workspace operators in the borough have faced unprecedented challenges as a result of Covid-19. We believe that affordable workspace in the borough will play a vital component of local economic recovery by providing flexible and accessible workspace to micro and small businesses.
The Council will provide grants of up to £25,000 to 12 operators that provide genuinely affordable workspace to local entrepreneurs, start-ups and growing businesses.
Childcare Providers
The provision of childcare will play a vital role in helping the local economy to recover following the pandemic. The way people work has changed irreversibly as a result of the pandemic, as more and more people are opting to work flexibly from home, the sustainability of flexible childcare is key to getting people back to work and helping the local economy to recover.
Our Early Years team is administering an additional grant for child minders and nurseries. If you are a registered childcare provider please contact Tricia.Thorpe@islington.gov.uk for more information on how to access this fund.
Market Traders
Street markets in Islington are a key feature of an inclusive economy, for people to buy affordable goods. As a result of lockdown restrictions and severely reduced footfall in the borough's central office districts, not all traders have returned to business. Government specifically highlights the impact on market traders who have effectively been forced to close, but have ongoing fixed costs such as pitch fees and storage.
Our Street Licensing team is administering an additional grant for regular licensed street traders. If you are an Islington Council licensed trader please contact Houriye.Dervish@islington.gov.uk for more information on how to access this fund.
Media contact information
If you are a member of the media and would like more information please contact:
Islington Council media team – media@islington.gov.uk or 020 7527 2307. Out of hours: 07769 163303
If you are a member of the public with a general question about the council please contact:
Access Islington – www.islington.gov.uk/contact-us or 020 7527 2000