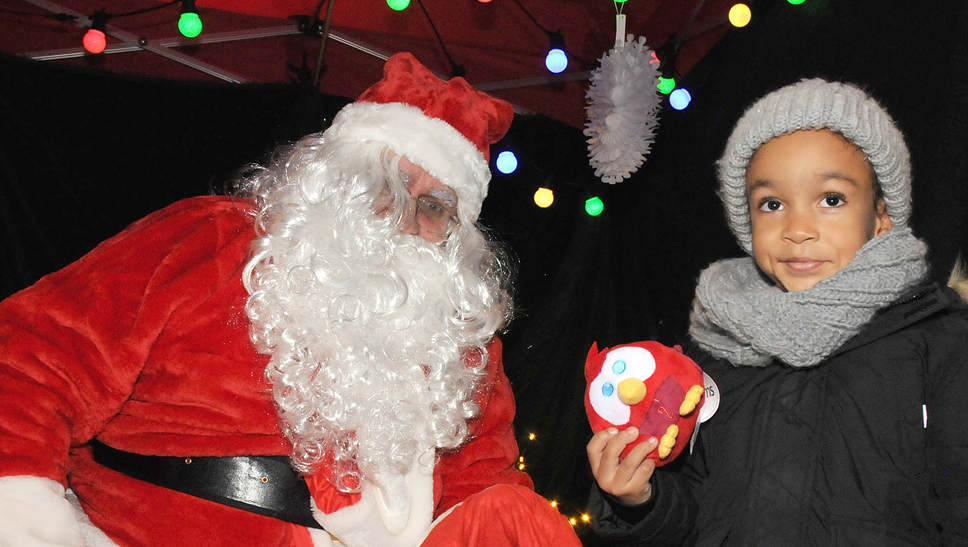 Get into the festive spirit in Islington this winter
Islington will be transformed into a twinkling winter wonderland this month as the borough's high streets switch on their festive lights. There will be loads of fun activities and great opportunities to support the fantastic small businesses in the borough.
The council is aware that many families are struggling with rising prices this winter. These free community events will offer complimentary refreshments and cost of living advice, alongside family friendly fun such as Santa's grottos, live music, face painting, late night shopping and loads more.
Cllr Santiago Bell-Bradford, Executive Member for Inclusive Economy and Jobs, said: "The festive period is the perfect time to take advantage of Islington's wonderful high streets and town centres. Shopping locally is so important for our economy - every pound spent at a small business is worth three times more to the local economy than spending money at a chain, helping us to make Islington a more equal place.
"The borough's shops, cafes and market stalls are always stocked up with a huge range of items that are perfect for gifts or holiday treats."
The first lights switch-on of the season will be on Thursday, 17 November in Angel town centre for Glow in the Angel, with events taking place all the way through until Saturday 3rd December.
The events are as follows:
Thursday 17 November (4pm – 8pm) – Angel town centre
Saturday 19 November (1pm – 5pm) – Nag's Head Shopping Centre
Saturday 26 November (1pm – 6pm) – Freeling Street, The Cally
Sunday 27 November (5:30pm) – Highbury Barn
Wednesday 30 November (12pm – 7:30pm) – Navigator Square, Archway
Friday 2 December (4pm – 7pm) – Whitecross Street
Saturday 3 December (12pm – 5:30pm) – Fonthill Road, Finsbury Park
Cllr Santiago Bell-Bradford added: "We know that this winter will be a difficult time for many people, but these events can be enjoyed for free by all. We hope that everyone can join us and get into the festive spirit. Come along to enjoy a mince pie and some festive cheer. See you there!"
More information about the events can be found on the IslingtonLife website.