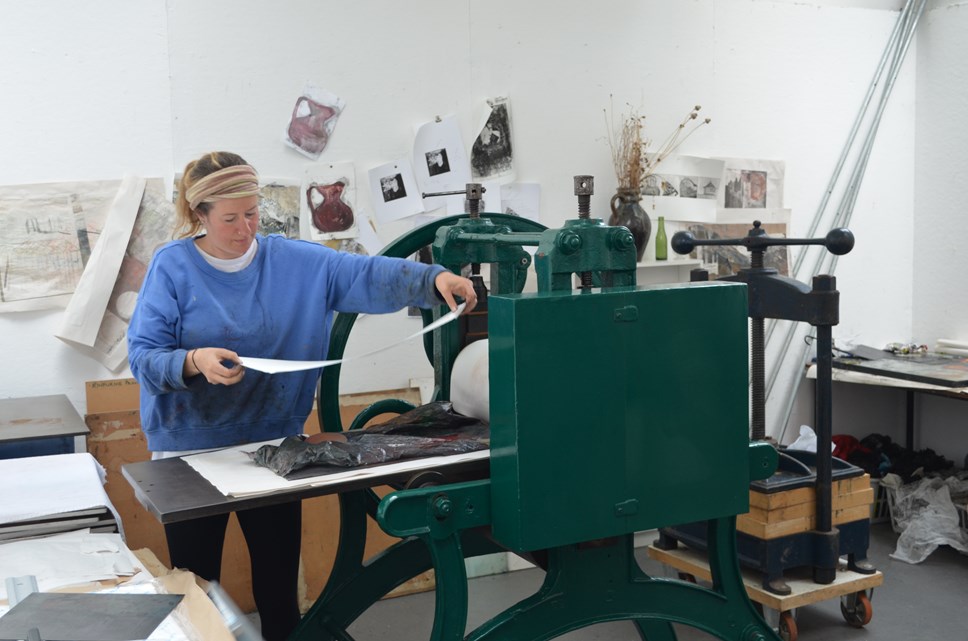 Islington Council appoints an artist-in-residence to work with Bunhill residents on public art
Islington Council has appointed participatory artist and printmaker Georgie Fay to a year-long residency at St Luke's Community Centre, as part of a project to create new public art in Bunhill.
The Bunhill Heritage Project will also employ two other artists over the next three years. They will each run workshops from a studio in the community centre, encouraging participation from the local community, engaging older residents and giving young people the opportunities they need to thrive.
This work will allow local people to explore the heritage of the area and develop their artistic skills. It will also inform and inspire the creation of public artworks, which will be installed in the Bunhill area by the council. The first pieces will be displayed in Bunhill Fields Burial Ground in 2023.
Georgie's artistic vision is often focused on themes of place, landscape, history and nature. She said: "I feel so honoured and excited to be part of the Bunhill Heritage Project. To have the opportunity to make work with the local community in response to such an exciting and inspiring place is going to push my practice and help me to move forward as a participatory artist and printmaker."
Michelle Gannon, the council's Head of Library and Heritage Services, said: "Bunhill has a fascinating history, which this project will highlight and explore. We are excited to see how Georgie can use her skills to engage with local residents, involve them in her creative process, and produce some fantastic, accessible public art, which is tailor-made for local people.
"We hope that through this project residents will feel better able to access arts and heritage organisations, develop their knowledge and skills, and feel a sense of public ownership in their community."
Fiona Horigan, Deputy Director of Services at St Luke's Community Centre said: "We are thrilled that Georgie Fay has joined us as the new Artist-Educator-in-Residence at St Luke's. It's an exciting opportunity for community participation and creativity, which are core values at St Luke's.
"Projects like Bunhill Heritage can have a real benefit to the community, so we can't wait to see new ideas coming to life."
The Bunhill Heritage Project will also include heritage walks, family activities, talks and community engagement opportunities organised by the council.