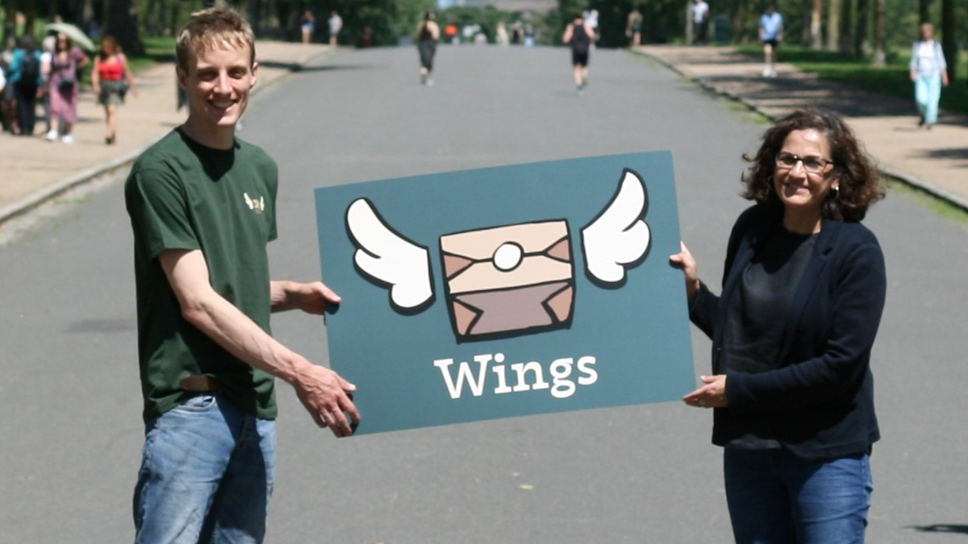 Islington Council backs new ethical food delivery co-operative Wings
Islington Council is supporting Wings - a new, innovative, ethical food delivery app - as part of its commitment to building a local economy that works for everyone.
Wings, based in Finsbury Park, is a co-operative owned and run by delivery riders, and guarantees all riders will be employed on London Living Wage, ensuring job security, sick pay and benefits.
Wings is the only food delivery platform committed to using only zero-emission vehicles; and its founders describe the company as "good for riders, good for the environment and good for society".
By supporting Wings, the council wants to challenge exploitation of workers in the gig economy, where workers are paid per task rather than hourly. Islington Council strongly supports the London Living Wage, and encourages delivery riders to join a trade union.
As part of Islington Council's commitment to rebuilding a fairer Islington, supporting good quality local jobs, and creating a green economy, the council has given Wings seed funding of £20,000. This will help to support Wings for its first six months.
Cllr Asima Shaikh, Islington Council's Executive Member for Inclusive Economy and Jobs, said: "We're determined to make Islington a fairer place, and as we emerge from Covid-19, to rebuild an economy that works for everyone, giving local people a share of the opportunities on their doorstep.
"We're very pleased to support the launch of Wings, an innovative and exciting ethical alternative to existing food delivery platforms. We want to support people into good quality jobs and to challenge the exploitation of workers in the gig economy. We also want to support small, independent businesses and entrepreneurs, and to encourage alternative ownership models such as cooperatives.
"Wings seeks to create a totally ethical way to order food, including paying the London Living Wage to riders, with sick pay and benefits and using only zero-emission vehicles. Our seed funding will help to get Wings started, and we look forward to working with Wings on their ambitious and exciting vision."
Wings is a collective of delivery riders who came together to deliver free food parcels during the Covid pandemic, working with a south London charity to deliver food to more than 800 households in need.
While working on the idea for Wings before the pandemic struck, its founder Rich Mason - a former Deliveroo rider - was based at Islington Council's Fonthill Road affordable workspace run by worker co-operative Outlandish.
Rich Mason said: "The pandemic has highlighted the crucial role of delivery riders, who put themselves at risk to keep the nation going through lockdown. All they got in return is poverty wages and insecurity, while company owners got rich.
"As a society, we need to take a stand against companies that rely on exploiting vital workers. People are waking up to the fact that the convenience of popular delivery apps has come at a huge social cost.
"For riders, this is about disrupting the disruptors, taking back power so we can afford to live decent lives from the hard work we put in. For customers, we're offering the best of all worlds - a way to enjoy their favourite food with none of the guilt".