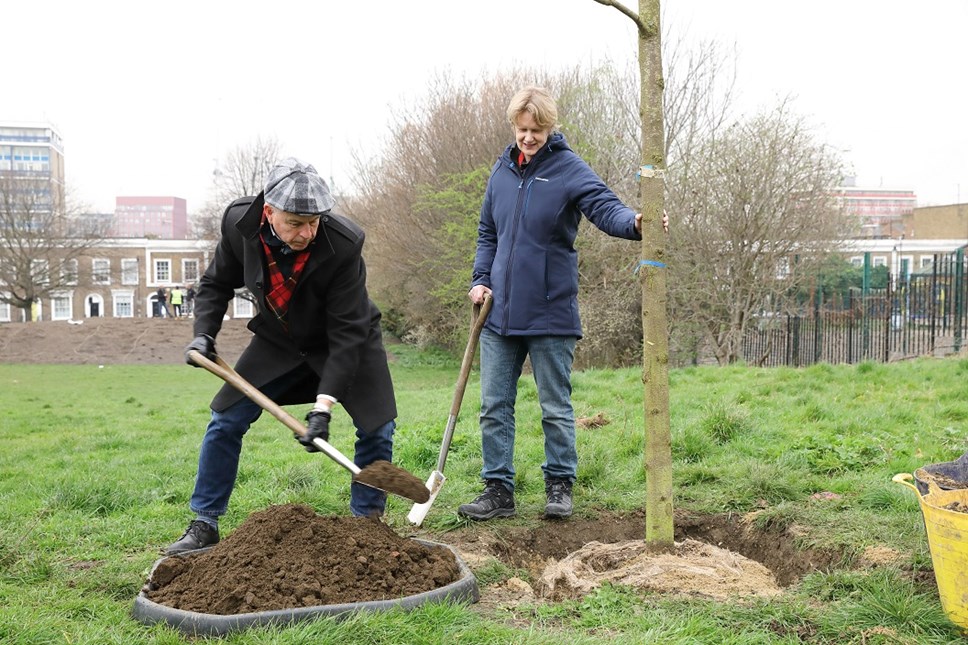 Islington Council cuts pension fund emissions by 40% in just two years
Islington Council has cut direct carbon emissions from its pension fund by 40%, as it continues to strive to make its £1.7billion fund net-zero carbon by 2050 or earlier.
Since 2016, the council has been on a mission to decarbonise the pension fund because the world economy is shifting to become carbon neutral, so the fund must invest in the profitable low-carbon companies of the future.
As a result, carbon emissions from the pension fund's "listed portfolio assets" - the companies that the fund invests in to secure a return for its members – have reduced by 40% between 2021 and 2023. So, the carbon footprint of the fund's listed assets has reduced by the equivalent a massive 25,000 tonnes of carbon dioxide annually - which equates to 62 million car miles.
The huge reduction in emissions means that the council is significantly ahead of schedule as it aims to achieve a net-zero fund by 2050. Currently, 15% of the £1.7 billion in the fund goes towards green and sustainable opportunities, and plans are in place to grow this to 20% by 2026.
Islington Council's pension scheme currently has 21,000 members of which about 8,000 are receiving pensions. At all times the fund is managed to guarantee the financial security of the current and future pensioners. But, as well as being a financially sound investment strategy, the pension fund is making a significant contribution towards a more sustainable environmental future.
Cllr Paul Convery, Chair of Islington Council's Pensions Sub-Committee said: "Nearly 200 nation states, including the UK, have endorsed the Paris Agreement to hold global temperature increases to 1.5 degrees Celsius by 2050. Over the next quarter of a century this will transform the world economy.
"So, as a very long-term investor, Islington Council's pension fund is quitting industries and companies that, if they continue to be high carbon pollutants, could quite soon become worthless."
Cllr Rowena Champion, Islington Council's Executive Member for Environment, Air Quality, and Transport, adds: "We're determined to create a greener, healthier Islington for all, and creating a more environmentally friendly pension fund is at the heart of this.
"We've set ourselves ambitious targets, including achieving a zero-emissions fund by 2050. Thanks to the pioneering work to decarbonise the fund, we're well on track to achieving that and have already seen significant falls in our emissions.
"Over the coming years, we'll continue to reduce our investments in fossil fuels in favour of greener companies. In doing so, we can help protect the scheme's members, pensioners, and our planet."
Further information on the council's pension fund can be found in a paper that was presented last month to the Council's pension's sub-committee, and in an independent report that has been carried out by the Fund's advisors, Mercer.