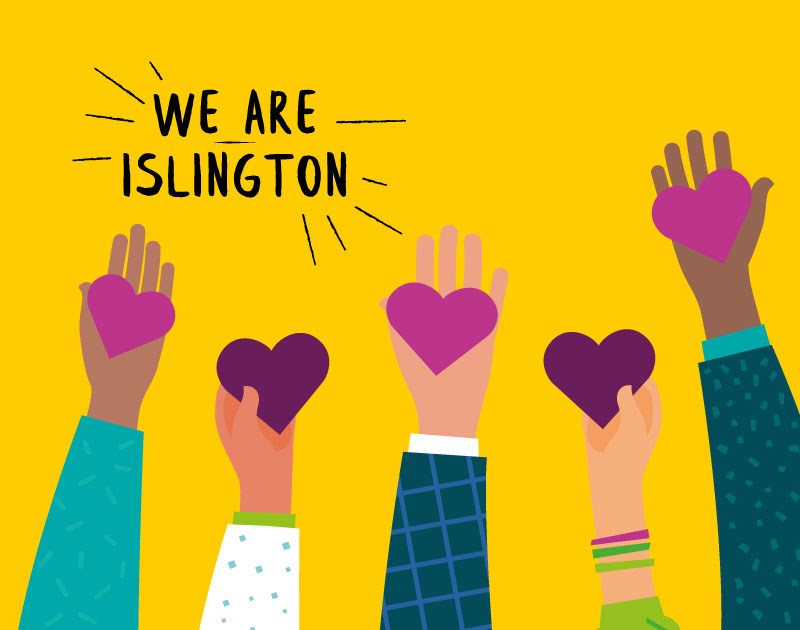 Islington Council launches We are Islington helpline to assist residents in need
Islington Council has launched a borough-wide helpline to assist residents who are vulnerable or self-isolating as a result of the coronavirus outbreak (Covid-19).
The We are Islington helpline, run by Islington Council, connects residents with hundreds of volunteers organised in partnership with local charities, community organisations and mutual aid groups. The service offers assistance for anyone who is vulnerable or self-isolating with food drops, medicine and other practical support, as well as arranging someone to talk to if people are feeling lonely while self-isolating.
Since beginning operation on Saturday, 21 March, the helpline has already assisted dozens of people including a family with a child with disabilities, who were in need of medication.
The We are Islington dedicated phone line is 020 7527 8222, and is open every day from 9am-5pm. The Minicom line to assist people with hearing or speech difficulties is 020 7527 1900. Residents can also email weareislington@islington.gov.uk.
Anyone who is interested in assisting with the local volunteer effort is asked to get in touch with a local organisation, go to the Voluntary Action Islington website and search "COVID19", or email volunteer@vai.org.uk.
Donations toward helping people struggling in the current crisis are also gratefully received by the Islington Giving Crisis Fund, which is being run by the local charity, Islington Giving. Every penny given to this fund will go to people who are isolated, anxious and in most need of financial support through this crisis.
Leader of Islington Council, Cllr Richard Watts, said:
"We are the start of the biggest national crisis since the Second World War. To get through it, we're going to have to pull together. I've been overwhelmed by the numbers of people who have offered to step up and do their bit to help people in need.
"We are a strong community here in Islington, and we will get through this crisis by pulling together. If you or anyone you know needs help or support please get in touch, you are not alone and help is available."