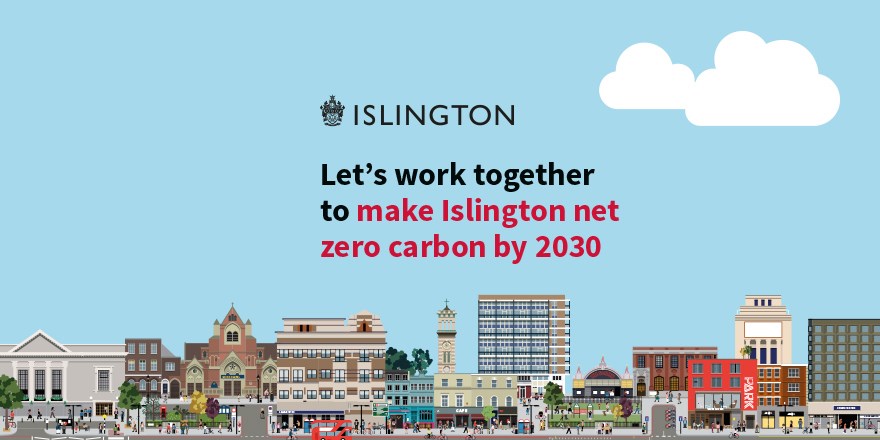 Islington declares climate emergency and makes 2030 net zero carbon pledge
Islington Council has declared a climate and environment emergency and pledged to work towards making Islington net zero carbon by 2030.
It comes after the United Nations' Intergovernmental Panel on Climate Change (IPCC) reported in October 2018 that the world has until 2030 to avoid an increase in global temperatures above 1.5˚C, which would have devastating impacts on the planet and people's lives.
Last night (Thurs, June 27) the council resolved unanimously to pass its motion "Tackling the environment and climate emergency by achieving a net zero carbon Islington by 2030".
This includes urging regional and national government to support Islington's ambition, including giving the council the necessary resources and legal powers to achieve its ambition; embedding the reduction of carbon emissions in all relevant council decision making; an annual report on progress in reducing carbon emissions, and an annual "Tackling the Environment and Climate Emergency" meeting of the Environment and Regeneration Scrutiny Committee that will be open to the public.
Islington Council has already been at the forefront of action to reduce carbon emissions in the borough and is on target to reduce carbon emissions in Islington from 2005 levels by at least 40 per cent by 2020.
The council has delivered work to insulate cavity walls in council housing and buildings that has brought annual savings of 8,600 tonnes of C02; and the council has converted all streetlights to LEDs, saving 28,280 tonnes of C02 over the 20-year lifespan of the bulbs. There have been further savings from boiler updates and loft insulation and solar panels in council homes and buildings.
The council's Pension Fund is also acting to decarbonise its investments by 2022, by reducing the fund's exposure to carbon emissions and reducing the fund's equities exposure to fossil fuel reserves.
Achieving a net zero carbon Islington by 2030 will require local businesses, organisations and individuals to contribute to reducing carbon emissions. The council-supported Islington Sustainable Energy Partnership has already helped 40 organisations cut their carbon emission by over 25,200 tonnes, and Islington's new Local Plan includes tough new measures to further reduce the environmental impact of new development in the borough.
Cllr Claudia Webbe, Islington Council's executive member for environment and transport, said: "The evidence is clear that we face a climate and environment emergency, and I am proud that we have committed to taking bold action to help tackle climate change.
"We have now taken the important step of pledging to work to achieve a net carbon zero Islington by 2030, an ambition that exceeds the national target of 2050 for a net carbon zero UK. This will build on our pioneering work, which has already brought big reductions in Islington's carbon emissions.
"To achieve our ambition, there are many factors that are outside the council's control and we call on national Government and others to provide the leadership and bold action needed to support the council. We will work hard with people from across Islington and beyond to achieve our ambition, to help tackle the climate emergency facing our world."
The full text of the council motion agreed last night is available here