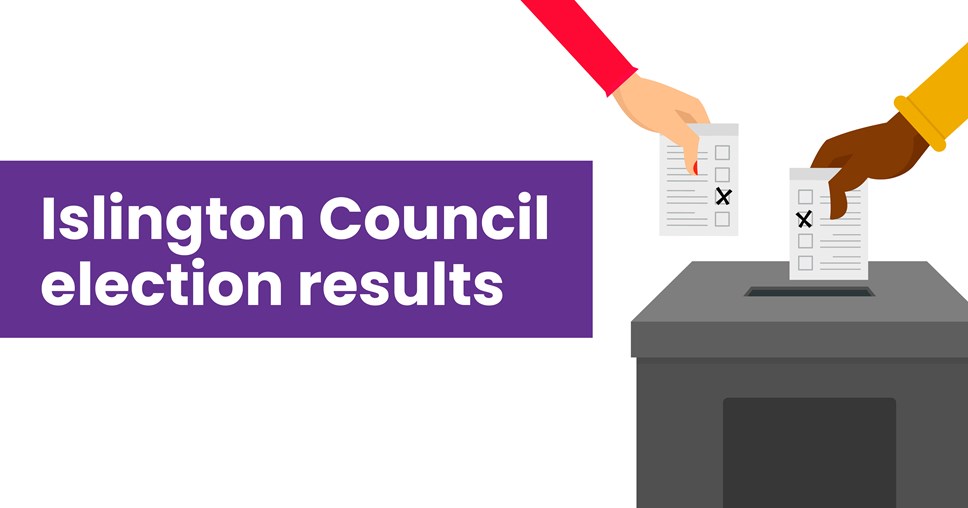 Islington Council local election results
Voters in Islington have elected all 51 councillors in the local council elections on Thursday, 5 May.
Around 160 council staff took part in the count today (Friday, 6 May) at Sobell Leisure Centre.
Following a review by the Local Government Boundary Commission for England, the number of wards in Islington increased from 16 to 17, and the number of council seats increased from 48 to 51, with three councillors elected in each ward.
The council now comprises:
48 Labour councillors
3 Green Party councillors
Turnout varied between 30.30% (Bunhill ward) and 44.74% (Highbury ward).
A full rundown of this year's local election results can be found at https://www.islington.gov.uk/localelections2022
Media contact information
If you are a member of the media and would like more information please contact:
Islington Council media team – media@islington.gov.uk or 020 7527 2307. Out of hours: 07769 163303
If you are a member of the public with a general question about the council please contact:
Access Islington – www.islington.gov.uk/contact-us or 020 7527 2000