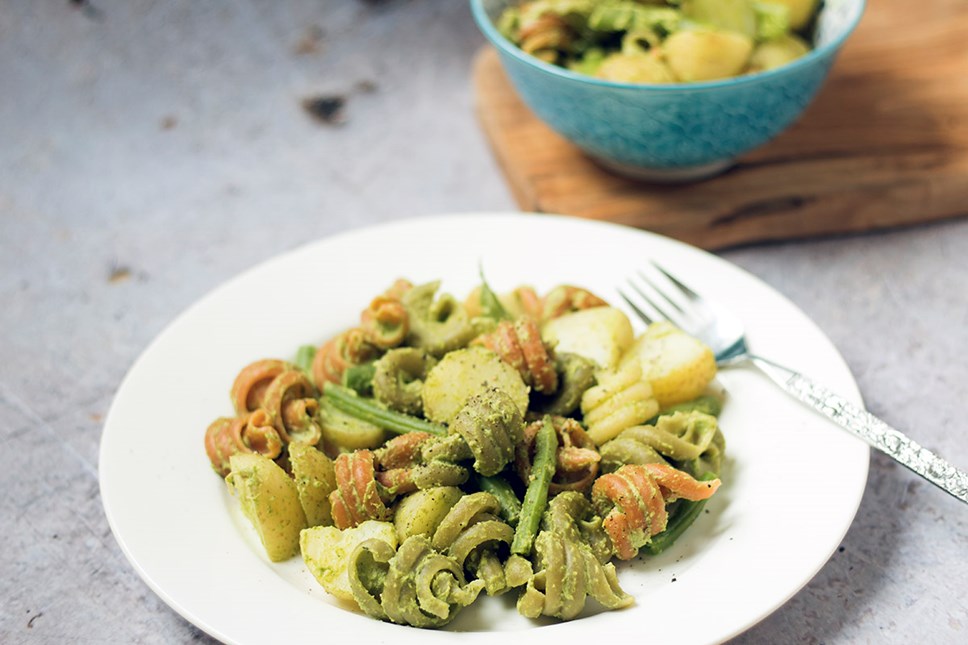 Islington residents help fight food waste and encourage sustainable eating
Islington is hosting free workshops next week (from Monday 14 October) to help residents learn how to waste less food, cook more vegetables and eat more healthily and sustainably.
Islington is one of twelve London boroughs taking part in the Small Change, Big Difference campaign, which aims to help Londoners make a big difference to their health, pockets and the planet by getting savvier with their food. The campaign is about eating more healthily and sustainably, reducing the amount of food wasted at home and recycling more of the inedible bits. This week is a celebration of the work Londoners have done over the last two years as part of the campaign.
Residents in Islington will learn how to make delicious, nutritious dishes such as paneer & vegetable masala or savoury bread & butter pudding while also learning waste-saving cookery techniques such as fermentation or the preparation of home-made pesto. They can also go on a foraging walk to learn about the many edible, wild and free plants that grow on our doorsteps.
Cllr Claudia Webbe, Islington Council's executive member for environment and transport, said: "We want to help our residents save money and live more sustainable lives by reducing and recycling food waste, and helping reduce impact on the environment we all share – this is of huge importance as we all face a climate emergency. We're pleased to champion the pioneering Small Change, Big Difference campaign – these free workshops will show our residents how to produce delicious, free food, and how making one or two small changes can make a big difference"
Ali Moore, from the Small Change, Big Difference campaign, comments: "By concentrating on small changes, such as freezing your bread or recycling banana skins, we can make a big difference - one recycled banana peel could generate enough electricity to fully charge your mobile phone twice! We're looking forward to all of Islington activities and are excited to have the borough take part."
The free cookery workshops taking place in Islington all start at 6.30pm and will last up to two and half hours for preparation and eating time. Booking is essential at https://www.eventbrite.co.uk/o/small-change-big-difference-20236956981
The event and ingredients are free but a deposit will be taken at the point of booking. This deposit is fully refunded on attendance of the workshop.
Monday 14 October - Mildmay Community Centre
Tuesday 15 October - Andover Community Centre
Wednesday 16 October - Mildmay Community Centre
Thursday 17 October - St Luke's Community Centre
Friday 18 October - Mildmay Community Centre
The foraging workshop and walk will start on Sunday 20 October at 2pm at Gillespie Park (Islington Ecology Centre) and will last for up to three hours
Londoners spend £1.4 billion each year on buying food, with councils paying around £50 million to dispose of it when it becomes waste. Not only is this waste environmentally damaging, but families could save up to £70 a month by slightly changing the way we shop, prepare, store and eat our food. We can also do our bit to help with climate change by reducing our food waste and changing the way we dispose of our food.
For more information on the campaign go to www.smallchangebigdifference.london
Here are some tips from Small Change, Big Difference for how to prevent food waste, eat more healthily and recycle the inedible bits:
Freeze half your loaf if you don't always use it all. Pop the slices into your toaster straight from the freezer.
Once you have opened your bagged lettuce - place it in a tub with kitchen roll to make it last longer.
Eat from your freezer one day a week.
Try canned veg in your cooking – it's packed with vitamins and lasts longer.
Did you know you can freeze eggs? Simply crack them into a bowl and either separate or whisk together.
Take a 'shelfie' of your fridge before shopping to avoid doubling up on items.
One recycled banana peel could generate enough electricity to fully charge a mobile phone twice.
Any container can act as a caddy in your kitchen, so long as you put the food waste you collect in the correct council box or bin outside your property.
Did you know you can recycle, bones, eggshells, fruit peelings and coffee grounds in your council food waste collection?
Make healthy ice cream using frozen banana – simply freeze, slice and blend.
Media contact information
If you are a member of the media and would like more information please contact:
Islington Council media team – media@islington.gov.uk or 020 7527 2307. Out of hours: 07769 163303
If you are a member of the public with a general question about the council please contact:
Contact Islington – www.islington.gov.uk/contact-us or 020 7527 2000