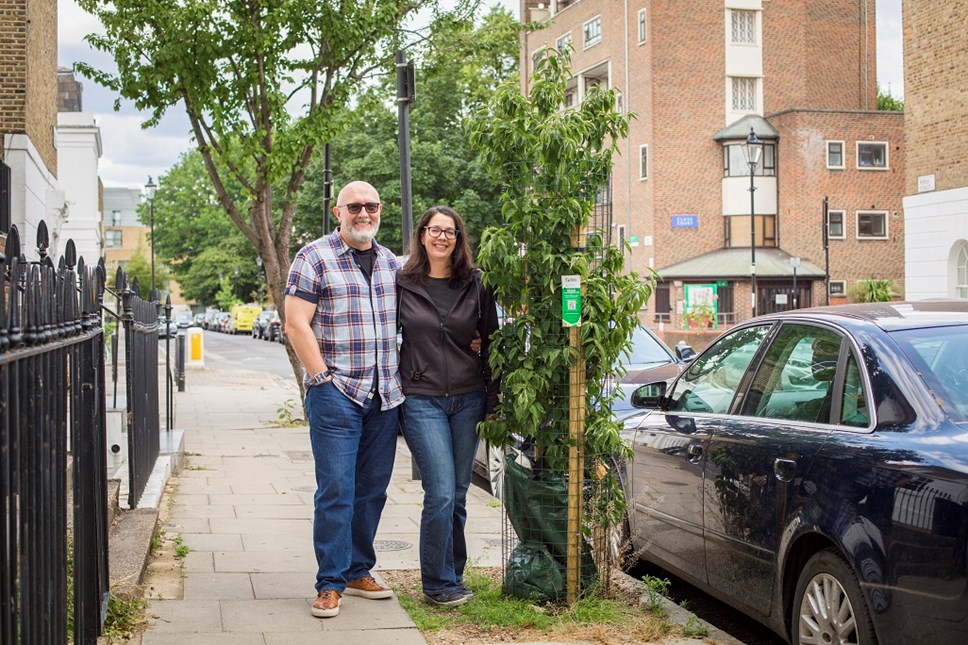 Last chance to sponsor a street tree in Islington this year!
Islington Council is inviting residents to join a tree-planting initiative, aimed at contributing to a greener, healthier borough.
Applications for the Trees for Streets scheme - which allows local people to apply for and sponsor the planting of trees on their streets - has already seen 290 new trees sponsored in Islington in the last year. The window for applications to get a tree planted this winter closes at the end of November, and residents are being urged to sign-up while they still can.
The programme, designed to enhance the borough's green landscape, is one piece of the council's wider work to tackle the climate emergency by creating a greener, healthier, more equal Islington, and is placing the local community at the heart of this.
The project aims to empower residents to make a tangible difference in their neighbourhoods. Sponsoring a local tree can create a real sense of ownership and connection with community for residents. Over the next ten years, Trees for Streets aim to support the planting of a quarter of a million street trees nationwide.
Tree planting also has a more practical impact on the borough – trees have the power to cool pavements during heatwaves, absorb pollution, and improve the personal well-being of residents.
Over the next six years, the council is also looking to create 1,000 new green spaces in Islington, enough to cover the Emirates Stadium twice over!
Cllr Rowena Champion, Islington Council's Executive Member for Environment, Air Quality, and Transport, said: "We are delighted to have partnered again with Trees for Streets on this crucial initiative to enable local people, groups and businesses to sponsor a tree and green their local areas.
"Trees bring so many benefits to the health and well being of local people, and they are such an important part of making Islington's streets greener and more resilient to climate change. We've set the ambitious target of planting 900 new trees in the borough between March 2023 and March 2024 – the most we've ever planted in a year."
For more information about the 'Trees for Streets' programme and to apply for tree planting, visit the Trees for Streets website.
Notes to editors
Attached are photos of Islington tree sponsors:
Michael sponsored a tree outside his house to fill a gap on his tree-lined street. As an avid gardener, he was pleased to have the opportunity to add more greenery outside his front door.
Kate and John sponsored a tree in an empty tree pit outside their house.