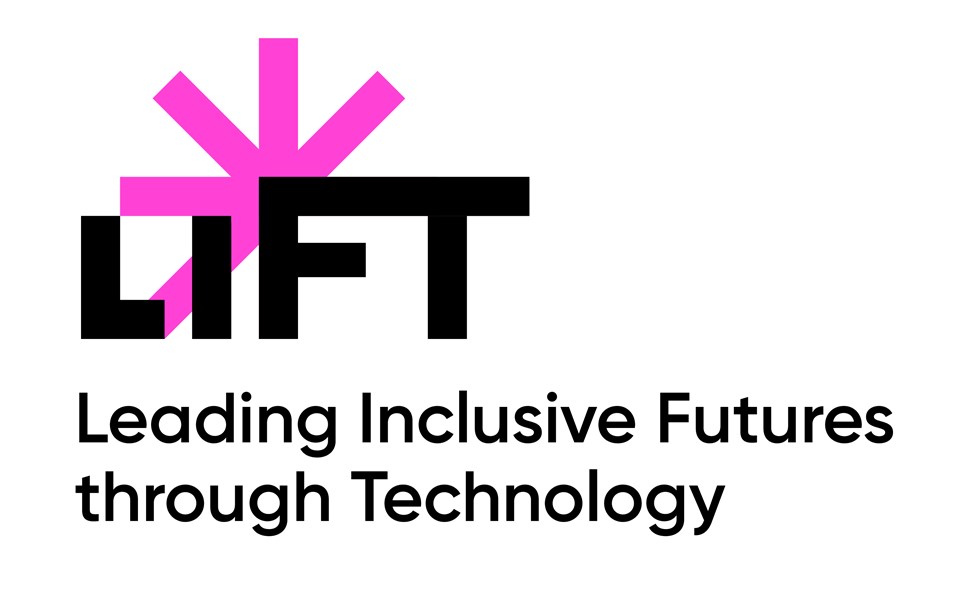 LIFT: Four-borough partnership launches innovative £7.4m project to ensure underrepresented communities and businesses get fair share of jobs and opportunities ahead
Islington Council has launched an innovative £7.4million collaborative project with three neighbouring London boroughs that aims to offer new jobs, opportunities and promising futures to residents in the thriving local technology, science and digital sectors.
The four-year project, known as LIFT (Leading Inclusive Futures through Technology), is the first in the country to focus on the 'knowledge economy' – helping to ensure local residents are skilled-up and ready to launch careers or start-ups in sectors which have not only weathered the Covid-19 storm but often flourished in it.
LIFT is a four-borough partnership involving Camden, Hackney and Tower Hamlets councils, and led by Islington. The programme is delivered in partnership with Capital Enterprise, the not-for-profit, grass-roots entrepreneurship experts who have supported more than 3,500 small businesses and created nearly 7,000 jobs in new start-ups since 2014.
Cllr Asima Shaikh, Islington Council's Executive Member for Inclusive Economy and Jobs, said: "I am proud to be launching this unique partnership with Camden, Hackney and Tower Hamlets councils, and to have Capital Enterprise on board.
"Fairness is at the heart of everything we do and this collaboration allows us to leverage our unique relationships with the world-leading digital, tech and science firms on our doorstep. As we emerge from the devastation that Covid-19 has caused, LIFT will help us to recover and rebuild a better local economy that works for local people.
"LIFT is about helping our local residents who are very under-represented in these growth sectors, which are on their doorsteps. In future, we want anyone who shows potential to be able to get a job and succeed in the science and tech industries, with help and guidance from experienced hands and the workshop or desk space they need to turn great ideas into reality.
"It will undoubtedly create much greater diversity in this sector and help businesses discover the leaders of the future. The local economy will then both reflect and reward the talent pool in Islington and neighbouring boroughs. In short, LIFT will make the local economy fairer, stronger and more inclusive."
LIFT will help address the stark underrepresentation of some communities in these sectors, including women, those with disabilities, lone parents and people from Black and ethnic minority backgrounds across all four boroughs.
Its range of programmes will give participants the skills and tools they need to start their own business in these sectors, or to join and thrive in an existing local organisation in a high-quality, secure career.
LIFT will actively seek out employment and training opportunities from leading digital and tech firms, and aims to secure new affordable workspace for businesses in the knowledge 'hubs' in the four boroughs – the Knowledge Quarter in King's Cross, the Cally Road area, Silicon Roundabout in Old Street and Whitechapel's Med City.
It will also help out smaller local firms that have yet to get a foothold in digital commerce – essential to help their survival in today's competitive world.
Longer-term plans include supporting businesses through subsidised affordable workspaces, creating paid internships, apprenticeships and employment opportunities, and upskilling residents to access these, and driving positive change within the knowledge economy sectors through a thought leadership campaign.
Already 20 stakeholders have given their backing to the project, from the NHS' St Barts to Finsbury Park's tech co-op, Outlandish.
For programme information and details of upcoming opportunities, residents and businesses should visit www.LiftFutures.London or email lift.futures@islington.gov.uk.
Notes to editor
Only one in nine senior leaders in tech come from a Black, Asian or minority ethnic background, yet these residents make up more than 40% of the population in London.
More than 33% of tech board members, and 31% of senior executives, attended private schools, compared to just 8% of the UK as a whole.
In the UK, for every £1 of venture capital investment, less than 1p goes to all-female led teams.
Media contact information
If you are a member of the media and would like more information please contact:
Islington Council media team – media@islington.gov.uk or 020 7527 2307. Out of hours: 07769 163303
If you are a member of the public with a general question about the council please contact:
Contact Islington – www.islington.gov.uk/contact-us or 020 7527 2000