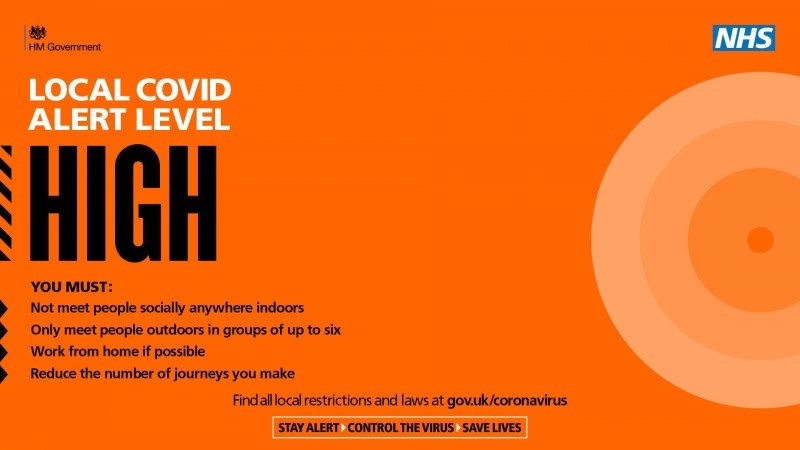 London to move into high Covid-19 alert level - leader's statement
Cllr Richard Watts, leader of Islington Council, said: "As coronavirus cases keep rising in London and the Government's Test, Trace and Isolate system continues to flounder, we need to do everything we can to help protect the health of our families, friends and loved ones, and to protect our NHS and care workers. As the virus spreads, all the evidence shows there will be more serious ill-health, hospitalisation and deaths, as we so sadly saw earlier this year.
"We support today's (Thursday, October 15) decision to move London to a higher Covid-19 alert level, to protect us all and stop the spread of coronavirus. This crisis has shown our borough in its best light throughout. Islington people have been incredible at looking after each other during the pandemic, and we know residents will keep doing their bit to keep themselves and our community safe.
"These new measures, which come into effect at midnight on Friday (October 16), include not socialising with anybody outside of their household or support bubble in any indoor setting, at home or in a public place, including pubs and restaurants. Also while people can continue to travel to places that are open, for work or education, please look to reduce the number of journeys made, and walk or cycle where possible.
"We know how hard things are for so many people, and the council is here to help when you need us most. If you are struggling to cope, or concerned about a friend or neighbour, or know someone who needs support, please call We Are Islington on 020 7527 8222 or minicom on 020 7527 1900. The council's We Are Islington helpline, alongside Islington's amazing mutual aid groups and volunteers, can help with everything from getting food and medicine, to a friendly chat.
"Alongside other London leaders, we also support stronger action in London to help protect against the spread of coronavirus. We need more testing, which is easier for people to access in our borough, a functioning contact tracing system which tells people when they should self-isolate, and better government support for workers and businesses which are hit by these necessary restrictions. There is a real risk of doing too little, too late and losing control of the virus. While I welcome today's decision to move London to a higher Covid-19 alert level I have come to the view that a short, circuit breaker lockdown would be a better way forward.
"Above all we need to continue doing our bit, to keep ourselves and our community safe, and look out for each other through these incredibly difficult and challenging times."
Notes to editors
Further information about the new restrictions is available at gov.uk
Media contact information
If you are a member of the media and would like more information please contact:
Islington Council media team – media@islington.gov.uk or 020 7527 2307. Out of hours: 07769 163303
If you are a member of the public with a general question about the council please contact:
Contact Islington – www.islington.gov.uk/contact-us or 020 7527 2000