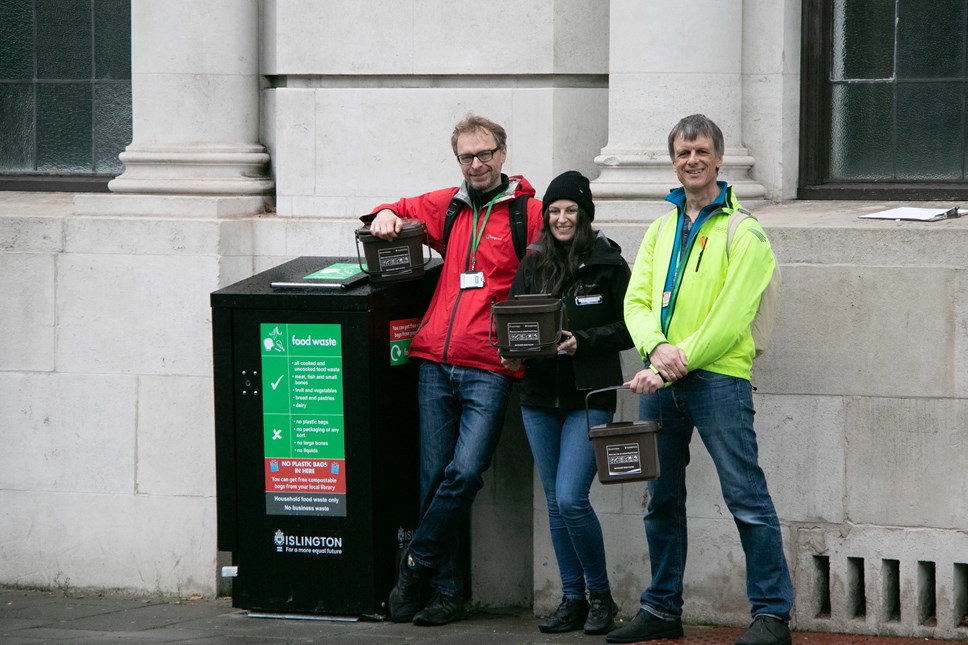 New £2m investment in recycling on estates as Islington strives for cleaner, greener, healthier future
Islington Council has announced plans to invest more than £2 million in transforming recycling facilities on estates across the borough, as part of its continuing efforts to tackle the climate emergency.
The ambitious plans have been published today in Islington's Waste Reduction and Recycling Plan for 2023-2025, which sets out the steps the council, residents, and businesses must take to increase levels of recycling and reduce waste.
To help create a cleaner, greener, healthier borough, the council has set a target of recycling 40% of the household waste it collects by 2030. Ensuring that recycling is easy and accessible for residents on estates is at the heart of this, and the council plans to spend its £2 million investment over the course of three years to ensure that facilities on estates are clean, well-maintained, and easy to use.
By supporting a circular economy, the council can also ensure that more precious resources are repurposed, refurbished, and recycled. The council has recently announced that a series of workshops will be held in the borough next week, so that residents can get their items repaired and find out more about how they can do their own upcycling. To build on this, the report sets out plans to host six Repair Café sessions each year, so that residents have regular opportunities to easily get their goods repaired.
The report also sets out how the council will create a more environmentally-friendly Islington by:
Expanding food waste recycling collections to all suitable purpose-built blocks of flats by March 2024. The council also has more detailed information on its website about how local people can recycle their food waste and Love Food Hate Waste has great tips on reducing food waste, including recipe ideas.
Creating a zero emissions recycling and refuse fleet by 2030, by continuing to reduce the overall size of the fleet and by investing in more zero emissions vehicles.
Working with businesses and partners to ensure that by 2030 the council recycles 75% of the commercial waste it collects.
Last year, Islington became one of the first local authorities in the country to offer a food waste recycling service for residents in flats above shops. The service has been run on a trial basis for residents on Holloway Road.
Cllr Rowena Champion, Islington Council's Executive Member for Environment, Air Quality, and Transport, said: "We know that we're rapidly running out of time to address climate change, and that it's vitally important that we all make greener choices about the way that we live.
"Our new Waste and Recycling Plan is designed to help achieve just that. By investing more than £2m in recycling on estates, expanding our food waste recycling collection, and working proactively with businesses, we're supporting people across the borough to make more environmentally-friendly choices.
"The plan sets out exciting, wide-ranging ambitions, but there are also a lot of smaller steps that we can all take to reduce Islington's carbon footprint. By thinking carefully about what we buy, consume, and throw away, we can all play our role in reducing waste and creating a greener future."
The report is subject to approval by the council's Executive on Thursday, 23 March.