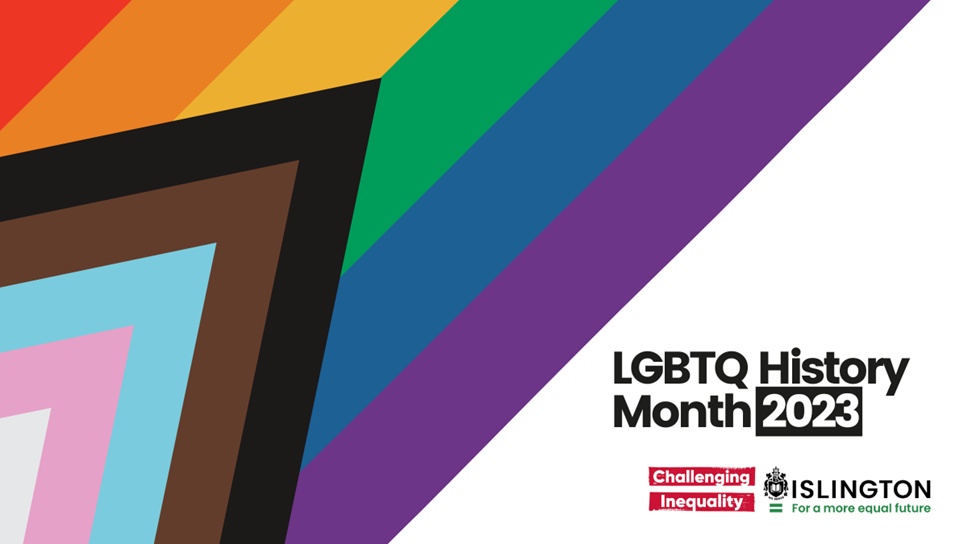 Standing with Islington's LGBTQ community this February
Islington Council stands with Islington's LGBTQ communities to celebrate their history and unique contributions to our borough.
Throughout February, the council is partnering with local LGBTQ charity forum+ to deliver a range of exciting online and in-person events celebrating the diverse experiences and history of Islington's LGBTQ community. Events include:
Sadly, LGBTQ residents in Islington are more likely to experience hate crime. As part of its work to make Islington a safer borough for all, the council provides support for individuals reporting hate crime, and those experiencing domestic abuse, from specialist charity and service provider Galop. Find out more about reporting hate crime.
Cllr Roulin Khondoker, Executive Member for Diversity, Equality, and Inclusion, said: "Islington is a wonderfully diverse borough with a long and unique history of LGBTQ nightlife, culture, activism, and community.
"This year, we're delighted to see so many in-person events after the last few years. I'm delighted that there are so many events happening that celebrate our brilliant borough's LGBTQ history and culture, and I invite everyone to join in!"
Tessa Havers-Strong, leader of forum+, said "forum+ is proud to celebrate the LGBTQ community in Islington. We invite everyone in Islington to join the festivities during LGBTQ History Month 2023 and explore local LGBTQ history through exhibitions, guided walks, film screenings, spoken word, history talks and more!
"Islington has long been known as an inclusive place to live, a place where different communities and cultures achieve together. The rich LGBTQ history of our area will be highlighted in this very special collection of activities and events which celebrate the culture, lives and experiences of Islington's LGBTQ community. We hope that you'll join with us throughout February. Happy LGBTQ History Month!"