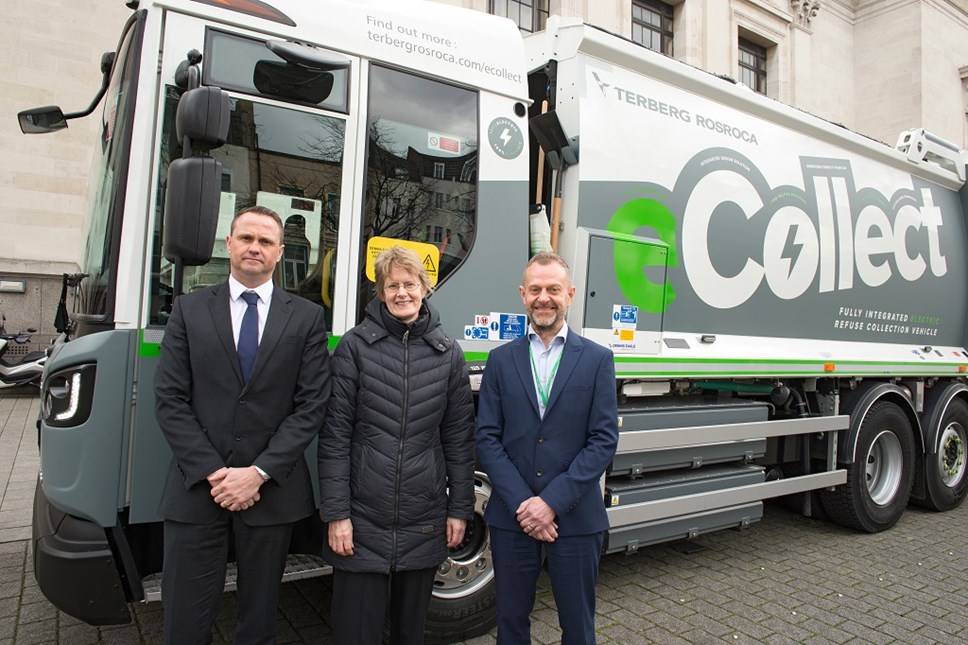 Green vehicle revolution continues with London-first eCollect electric refuse collection trucks
Islington Council is continuing to lead the way in electrifying its fleet by becoming the first London borough to order innovative new fully electric refuse collection vehicles.
The 26-tonne 'eCollect' trucks, produced by bin lorry manufacturer Dennis Eagle, are specifically designed to work in urban environments and produce no exhaust emissions.
As such, these environmentally-friendly vehicles help to protect residents' health and reduce CO2 gas emissions.
As part of its commitment to electrifying its fleet, Islington has ordered two of the vehicles, which are due to arrive in October and December 2020.
They will be based at the Council's Waste and Recycling Centre on Cottage Road, which is also set to benefit from a new substation and high voltage connection.
This substation and high voltage connection will enable the electrification of all vehicles based at the depot including cars, vans, school and community buses, street cleansing equipment and our refuse and recycling fleet.
As well as being more environmentally friendly than diesel alternatives, Dennis Eagle say the eCollect vehicles are much quieter than conventional collection trucks and, over their lifetime, are expected to be cheaper to run.
Cllr Rowena Champion, executive member for environment and transport, said: "Our work on electrifying our refuse collection vehicles reflects our determination to ensure our residents have clean air to breathe.
"These vehicles will help cut carbon emissions, while also saving money compared to the less-environmentally friendly diesel alternative.
"We are committed to taking the lead in tackling the climate emergency by creating a net zero carbon borough by 2030, and are proud to be the first London authority to benefit from these exciting vehicles."
Notes to editors
Dennis Eagle, part of the Terberg RosRoca Group, is a world leader in the design and manufacture of refuse collection vehicles, with an established reputation for supplying quality products that meet the highest expectations in terms of performance, cost and delivery.